Elon Musk of SpaceX presented a plan to send colonists to Mars on Sep 27, 2016 at the International Astronautical Congress in Guadalajara, Mexico. The presentation offered a plan to send thousands of colonists from Earth to Mars, in order to establish a self-sustaining city on Mars.




In the video at 1:12:35 he said, "The goal of SpaceX is to build the transport system. It's like building the Union Pacific Railroad. And once that transport system is built, there's a tremendous opportunity for anyone who wants to go to Mars and create something new or build the foundations of a new planet. People will be able to go to the planet and build anything from iron refineries to the first pizza joint." Then, at 1:14:00 he said, that "Our goal is to just make sure you can get there."

In otherwords, ITS will get us there, but WE have to be able to survive on our own when we get there.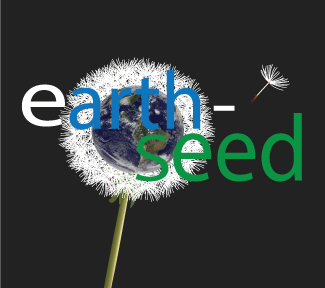 Dr. Bill Wolverton, worked on NASA's BioHome for many years. He said "If man is to move into closed environments on Earth or in Space, he must take along nature's life support system."
EarthSeed - Our mission is to build the methodology, and technology to survive, thrive, and grow beyond this Earth ... not only on Mars, but the Moon, and on destinations further out like Saturn's moon Titan, and Jupiter's moons Callisto, and Ganymede To accomplish this, we work to create a seed of life, a Biome that is a collection of species collaborating to survive as a whole, as we have done here on Earth.
Our Future is Out There. Come Sail with us ... Out There.